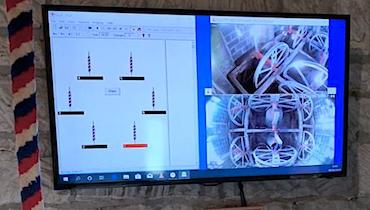 The Sarah Beecham Youth Team Award was deservedly won in 2019 by the Colerne After School Bellringing Club, led by Roger Haynes at St John the Baptist Church, Colerne.
Roger says that they were all thrilled to be the recipients of the award and that they initially planned to spend it on updating and adding to the rather dated technology that they already had, to give them additional teaching support for the tower. They took some time to consider how best to use the money and after talking to the PCC and the Priest in Charge, found out that in fact the Church was planning to submit a faculty to install a complete audio visual installation inside, which made the ringers think along those lines too for using their award money. They have now installed two cameras to enable the bell predominantly used for teaching to be shown on a screen in the tower from different angles which has helped the learners to see such things as the bell being 'on the balance' and to watch the bell actually being rung.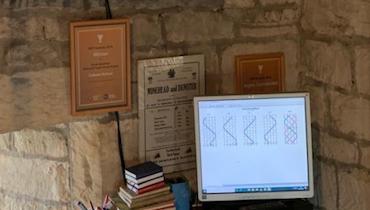 Roger and his team are also using DVDs effectively to reinforce certain elements of learning and have software installed on the new computer to 'prove' touches and display methods so there is something for everyone now, from beginners to more advanced ringers. They have also installed a Wi-Fi point so that the camera screens can be displayed on a smart phone if needed.
Roger Haynes
» Colerne School ART Award application