It was the first time that an ART Day Course had been run in this part of Essex, so we were very pleased to have so many students wanting to attend that we had to split the course over two towers!
Beth Johnson reports from the group at Basildon tower:
At Basildon the bell tower is a new fully-glazed construction (see picture on the right), standing just a few yards from the church. Although spacious and an excellent venue for the course we did suffer from a greenhouse effect on a hot day. But we all held out!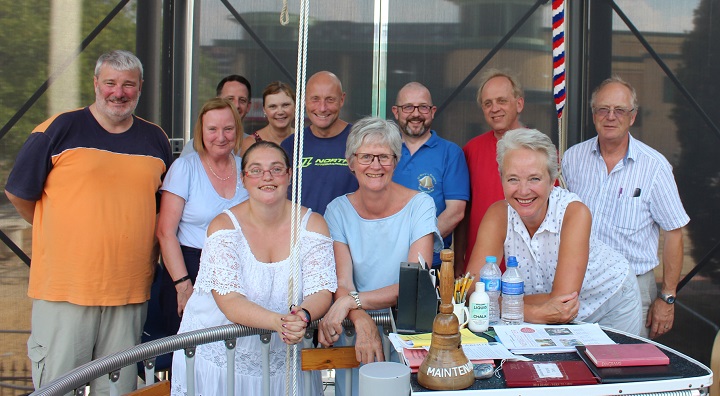 Graham Nabb was the tutor at Basildon and gave a well-structured day with theory sessions about the ART process and teaching techniques, and five practical sessions where the students were paired to practise the action (practise, practise, practise is what Graham exhorted us to do). By the end of the day we had all worked on the principles of starting a learner from a bell down, to putting both strokes together. A final session on solving common handling problems was particularly useful and made us all think about our own technique.
Finally Graham made a group of us ring with the tail end in the 'wrong' hand and we were amazed at how this completely confused us - we couldn't even ring rounds! A really good demonstration of how your learner feels the first time they have to ring with their band!
Thank you to Graham for an excellent day and his tireless enthusiasm. The main group of prospective teachers are already planning their next steps on the journey to accreditation!
Sam Rickards reports from the group at Downham tower:
On Saturday I attended my first ART Day Course, Module 1 Bell Handling. When I arrived, everyone was extremely friendly and we began the course by introducing ourselves to the group. It was most interesting to discover how each of us started our bell ringing journey. The course itself was not only informative and interesting, it was thoroughly enjoyable.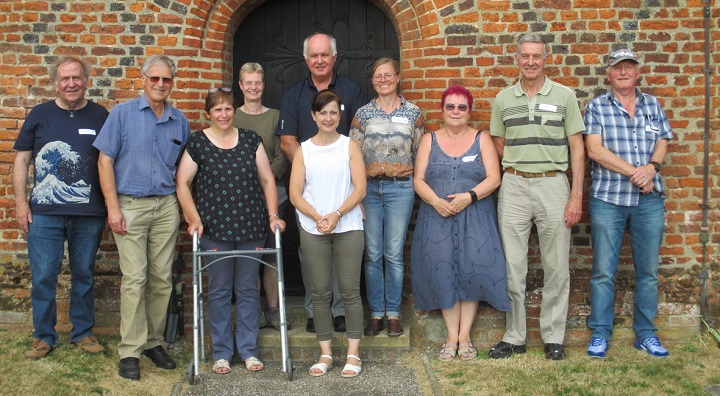 The practice sessions were invaluable in developing an understanding of how differently people learn and how to accommodate different styles of learning. We also had fun with the practical sessions and a couple of us attempted to ring with the other hand. As a left-hander this proved extremely beneficial as I'm sure most of my learners will be right-handed!
It was refreshing to attend a course where the tutor did not just recite a presentation, but actively engaged everyone by encouraging people to share their experiences and any teaching problems that they had encountered. This allowed for plenty of group discussion which I found most helpful as a relatively new ringer.