ART Conference 2020 speakers & presentations
Bonita Norris
Bonita Norris is a mountaineer and the youngest person in the world to have reached both the summit of Everest and the North Pole, in 2010 and 2011 respectively.
Bonita is known for tackling the world's highest peaks, climbing into what is known as the "death zone" where the air is so 'thin' that climbers use supplemental oxygen to survive. She has so far been on 5 Himalayan expeditions, and one expedition to the Karakoram where she attempted to climb K2- an unsuccessful trip that is still unfinished business. Bonita has also guided charity fundraising teams on Kilimanjaro, and skied to the North Pole.
Bonita wrote her memoir, The Girl Who Climbed Everest in 2017 and has a 9 month old daughter, Lily.
---

Richard Grimmett

Richard learnt to handle a bell when 11, at Handsworth in Birmingham. Two years later he discovered ringing was the same in other towers and started travelling to other practices. Opportunities to progress were scarce and it was three years before Richard rang his first quarter. He then arranged quarters with other inexperienced ringers, always with lots of 'firsts'. Most were lost, but as his ability to keep others right grew so did the success rate.
An encounter over a snooker table in the Students Union at Birmingham University, opposite Richard's school, led to invitations to BUSCR practices and Richard's first peal in 1972. It wasn't long before Richard was noticed by Birmingham city ringers, and rang his first peal of Stedman Cinques at Aston in September 1974 and first of Maximus at St Philip's the following Thursday. He then became a regular in Birmingham's Thursday night peal band.
At 17 Richard became the youngest officer ever of the St Martin's Guild when he was elected Guild Ringing Master. At 19 the Bullring band selected Richard as their Conductor. The band had declined over preceding years through deaths, the ageing process and a cracked bell. The cracked bell had been replaced, but regular decent 12 bell ringing was a struggle. Richard introduced and encouraged new members such that, within 5 years, the band rang peals of Bristol and Spliced Surprise Maximus, becoming the paramount Sunday band of the day.
Richard emigrated in 1982. On his return to Birmingham in 1998 he became fully involved again. He has represented Birmingham on 24 occasions in the National 12 Bell Contest, 18 of which Birmingham won. Richard captained the team for 11 years, including a record-breaking run of 5 consecutive winning years. Richard served as 12 Bell Contest Committee Chairman between 2008 and 2011, managing the development and introduction of the strikeometer. He was Master of the St Martin's Guild from 2001 to 2009, and led the installation of a new ring of 10 bells and full training facilities in St Paul's Birmingham, celebrating the Guild's 250th anniversary year in 2005.
Richard formed the St Paul's band - the St Paul's Society, and has since focused on providing development opportunities for those wishing to become excellent strikers. The Society is the current holder of the Tewkesbury Shield and the Worthington Cup.
Richard's enjoyment from ringing comes from excellent team performance and developing the ringing skills of others. Richard is a Life Vice President of the St Martin's Guild.
---
Ginette Pardoe
Ginette rang for the first time in South Staffordshire at the age of 15 and has been ringing for around 28 years, with one break of a few years, and to date she has completed over 30 peals.
In 2013 Ginette was asked by a friend if she would help set up regular practices at Broseley in Shropshire, with the aim of establishing a new local band. in March 2013 the first new learners were recruited, mostly from the local pub! Ginnette was asked to be Tower Captain in November 2013.
For a few months she was often teaching several learners singlehandedly; it was a steep learning curve getting up to speed with teaching, bell maintenance, DBS checks etc. In October 2013 Ginette attended the ART Module 1 course and went on to complete Modules 2F and 2C and gain full accreditation - the 'Learning the Ropes' scheme invaluable in teaching her local band.
Teaching has revitalised Ginette's enthusiasm with ringing and she has now taken on the role of Ringing Master for the local district of the Hereford Diocesan Guild of Change Ringers; also currently working towards getting Broseley bells refurbished.
---
Teaching with Simulators

Steve Farmer
Steve is an IT Consultant by profession; having worked for large corporations before running his own business for 20 years and finally taking a step back from full time work in 2018.
Steve is a relative newcomer to ringing having only started 3 years ago (2016), but in that time, has learnt to ring up to Minor methods. He has developed bespoke Wireless Simulator Hardware and Software, taken over as Steeple Keeper at his local church in Tilston, Cheshire and after attending the Learning the Ropes Course for very welcome guidance, is now teaching both new ringers and the practical use of Simulators within the Tower.
Steve is a real enthusiast for teaching and particularly matching it specifically to the students needs, finding ways to create unique learning environments for new ringers after they have learnt the basics and seeing them progress - a major motivator for him, finding that there is always something new to learn or practice. Learning should be fun and he is constantly trying to inject an element of this into ringing generally and especially the teaching and learning.
Steve's long suffering wife (who has been ringing for nearly 30 years), has he thinks, been surprised that he has taken to ringing quite so much, but it is all her fault as she was the one that suggested he went along to a tower open day three years ago being worried that nobody else would!
---
Colin Newman
Colin learned to ring at Chigwell Row in Essex at the age of 10, becoming tower captain at the age 16 and District Master at the age of 19. Alongside his duties as tower captain and District Master, much time during his formative years was spent with the band at Dagenham, practicing for and attempting (mostly successfully) peals of 23 Spliced Surprise Major under the guidance of Dr John Armstrong.
Colin has been actively involved with the Ancient Society College Youths since the mid 90s, serving through the stewardships on 2002 and 2003, and then as Master in 2004. He is currently an ASCY representative on the Central Council.
Following a move from Essex to Berkshire in the early 2000s, Colin is now a member of the Tilehurst local band which holds an improvers as well as a general practice each week, he serves as Reading Branch Ringing Master and is the coach of the ODG Young Ringers team that won the 2019 Ringing World National Youth Contest.
Colin gets involved in all levels of ringing from teaching of basic handing skills to ringing peals of Surprise Maximus, getting the most pleasure from observing others develop and achieve high standards.
---
Nikki Thomas
Nikki learnt to ring in Norfolk from the age of 9 having been taken along to listen to the "Proper Ringers" ringing the Christmas Eve peal at Long Stratton by her Dad who is also a keen bell ringer.
Nikki joined the Guild of St Peter Mancroft in the 1980's and has been a Guild member ever since. Having moved to Broadland along with husband Neil they established a band at South Walsham. The South Walsham band has both a Junior band and a Regular band, with two practices a week. She has been lucky to ring in a great many places not only in the UK but also Australia and USA.
Taking on the role of General Secretary of the Norwich Diocesan Associations of Ringers, a post she took on as she is unable to resist the charm of the NDA President the Rev Paul Cubitt and thought it would compliment the role of Manager at the Mancroft Ringing Discovery Centre.
In November 2018 Nikki was appointed the Manager of the Mancroft Ringing Discovery Centre, a part time paid role that appears to occupy every spare minute.
When not ringing Nikki plays her clarinet in a wind quintet and a local orchestra, she also loves cycling.
Ruth Suggett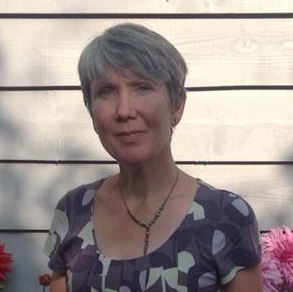 Ruth learnt to ring at age 12 in Essex but stopped when she went to university and didn't ring again for another 18 years. Ruth met a ringer in her local village who persuaded her to start again - which she did, and has been ringing again for about 20 years.
Ruth lives in a small village in north west Suffolk. She is Tower Captain of her local band, many of whom she has taught to ring. ART has been a lifeline for her and her band.
---

Jane Pridmore
Jane learnt to ring as a youngster at a light ten bell tower in Hampshire, North Stoneham. There had been no ringers there for several years, so once taught, the newly formed team relied on visitors and visits to progress into change ringing, including support from Southampton University. At the age of 18 Jane went to teacher training college she rang at Holy Trinity Wandsworth and at Bramshott when she moved to Hampshire, where she also helped to teach a local band as well as participate in a local village hand bell team ringing tunes!
Following several year's break from ringing due to work and family commitments, Jane recommenced her ringing at Romsey Abbey, Hampshire as well as supporting village towers in Kings Somborne, Stockbridge, Longstock and Leckford. Having moved to Dorset in 2016 she is now an unattached member of the Dorchester Branch of the Salisbury Guild and belongs to the Dorset County Association as their training officer.
Jane undertook her first ART Course in 2017 and has been active in promoting ringing in rural and village towers ever since.
---

Mark Plater
Mark trained in Birmingham and then worked as a secondary school teacher in Brighton, Kent and Mussoorie, India, before moving on to advisory work, educational directorship, and finally university lecturing. However, he remains a teacher at heart, and still loves engaging with trainee teachers and university students, often organising overseas visits with them. Over past decades he has lived and worked in Britain, Australia, USA and India, and he still maintains strong links with many overseas friends and colleagues.
Research interests have been in the field of religion and education, but always with an emphasis on social-psychology and the lived experience of people rather than philosophical or abstract deliberations. Mark met and married his Irish wife while teaching in India, and now has two adult children and a three year old grandson.
---

Emily Ashton
Emily was PRO for the Essex Association from 2016 until May this year. With zero social media knowledge she set up EACR's now thriving online presence and continues to run it, publicising Association events and bell ringing to the membership and a wider audience.

Deb Baker
Volunteering has always been part of Deb's life, from school committees to Fleet Future a town regeneration team tasked with writing a Town and Local Plan, re- branding the town, building up the footfall and marketing it as a Point of Destination by initiating and driving public events such as the resurrected and now mighty Christmas Festival and Food Festival among other achievements.
Over the years as a bell ringer Deb has been made use of by Winchester and Portsmouth Guild building on the superb website by adding and using Facebook and Twitter, her own tower with Twitter and Instagram and with ART promoting events whilst trying to stay within the 'corporate voice' but usually failing because " there is fun to be had getting people's attention".
A love of social media has seen Deb simultaneously run 6 Facebook pages ( plus her own), 5 Facebook groups, 5 Twitter feeds and 2 Instagram accounts. Thankfully for her own sanity this has reduced, and she can concentrate on teaching ringing, being Tower Captain, doing 'social' for a few organisations … oh and working of course.

Alison Everett
Discovering bell ringing in later life and not learning terribly quickly but enjoying the challenge and the social side of ringing too, Alison realised the best way to get involved was to volunteer. Alison is from rural Lincolnshire but now lives in Sussex, where she's been Communications & Events Team Leader for the Sussex County Association of Change Ringers for the last three years. She's been a Trustee on the Central Council of Church Bell Ringers (CCCBR) Executive since May 2018, being the objective voice of the newbie traditionally-taught grass roots ringer, was Deputy Chair & Public Relations on the Council Review Action Group which comprised of current, previous and non-CC representatives after the CCCBR AGM reform vote in Portsmouth 2016.
Discovering bell ringing has reignited Alison's passion for heritage and history. She's embraced social media, which has transformed how we communicate, to share and promote what she cares about. Building stronger relationships with partner organisations in the heritage & ecclesiastical sectors, across trades & the industries supporting ringing helps secure a more optimistic future for everyone involved. Social media is an incredibly effective tool in promoting each other's work and the partnerships we rely on.
Alison collated presenters' biographies for Central Councils Sunday of the ART Conference in Worcester 2019 for the Conference web page and promoted their work while they were speaking. Outside bell ringing she's a keen gardener, has been a volunteer at Seedy Sunday Brighton (Britain's largest community seed swap) for a number of years and this year is coordinating presentations. By linking to social media accounts and websites to promote projects and collaborations Alison demonstrates the value of developing good working relationships with our partners and friends.
---

Alison Hodge
Alison Hodge learned to ring as a student at Reading University. She is a member of the Worcestershire & Districts Change Ringing Association and is currently their Archivist and WDCRA representative on the CCCBR . She has been a member of several CCCBR former committees including Public Relations, Libraries, Chair of Trends, Towers & Belfries - their first female member. Alison was appointed as the first Leader of the Stewardship & Management Workgroup in 2018.
Professionally, Alison is a physicist and engineer, and worked as research scientist and manager for government, defence industry and latterly as a professor of engineering.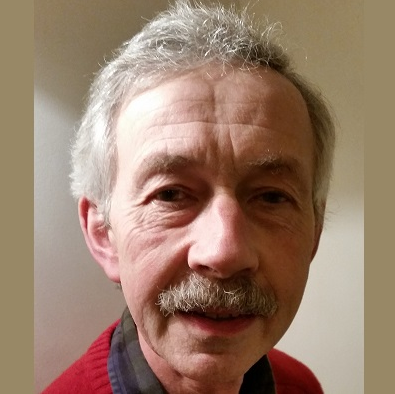 Tony Crabtree
Tony learned to ring as a teenager at Attenborough where he became tower captain. He visited Nottingham St Mary weekly, where George Dawson was Ringing Master. On moving to Exeter, he joined the Cathedral band. Railway privatisation moved Tony's job from Exeter to Swindon and he moved to Shrivenham in the ODG where his three daughters learned to ring. It had an ordinary ring of eight and of the other thirteen towers in the Vale of White Horse branch, only half were fully ringable. Tony helped restore Coleshill and got schemes underway at Buscot, Longcot and Shellingford to restore and augment for the Millennium. The next target was Shrivenham itself. The bells were hard to strike and he did a minor scheme to replace the clappers and alter the hanging dimensions of three bells. The result was amazing. It led to augmentation to ten and a new frame only three years later. This really showed the benefits of minor improvements.
Tony has since managed or assisted other major and minor schemes. He chairs the ODG Towers & Belfries Committee and is also the Deputy Master, with a keenness to develop ringing around the ODG and elsewhere. For ringing to develop, besides good teaching and leadership, you need good bells with sound control and a pleasant environment as can be seen at Longcot which is now a flourishing ringing centre where regular practices, workshops and courses including ART level 1 and 2 are run.