Tower Captains' guide to life after the pandemic
---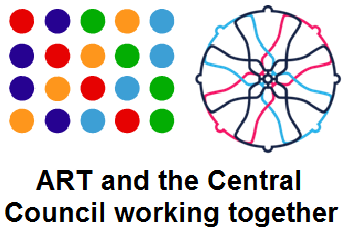 One day, restrictions on ringing will be loosened enough that bands will come back together, start holding practices and ringing with others in the local area. Hopefully, your band will come back together, a bit rusty probably, but it won't be long before everything is back to normal. However, that won't be the case for every band and there will be a need to do something to keep the band ringing:
Recruit and develop new ringers.
Develop new skills amongst the band.
Accept that things have changed and do something differently.
Feedback from Australia suggests that the two biggest problems coming out of lockdown are people not returning and people unwilling to travel. Ringing demographics in the UK are different to Australia but expect these two issues to be very relevant in the UK too.
---
Getting the band up and running
Everyone is likely to be rusty, but you should also expect some including those who have been ringing for many years, to feel nervous, They might be anxious about hurting themselves, or breaking a stay, or maybe they are worrying about making a fool of themselves in front of others. Plan for this and give people an opportunity to get their confidence back
The return to ringing will be gradual. Keep an eye on the CCCBR guidelines and take advantage of all available opportunities to ring for services and community events, even if this simply involves the tolling of a single bell. This is a good way of getting your ringers 'ringing fit' and keeping them connected with the rest of the band.
Finally you should think about the bells. After a long break from ringing you will need to complete a risk assessment before you inspect the bells, fittings, ringing chamber and access.
» Getting the bells fit for ringing
» Helping others to feel confident

» Ringing for services – making the most of it
Run a recruitment event
If one of the band doesn't come to your first practice, you have nothing to lose by having a chat and trying to encourage them to return. You might be able to arrange something to allay their fears, or maybe they just needed to know they were appreciated or needed.
If your band doesn't have enough ringers to continue, then try recruiting and training up new ringers.
Successful recruitment requires planning. To maximise your chances of success, learn from what others have done and then work out what's right for your band. An ideal time to recruit is when society is returning to normal. Recruitment campaigns built around social isolation, well-being and/or a sense of community might appeal at this time.

Finally, the cessation of ringing has often resulted in churches and communities missing their bells. Absence really does make the heart grow fonder and you can use this goodwill to help with recruitment.
» Successful PR
– engaging with the community
Seek out training opportunities
The loss of just one experienced ringer or conductor can make a massive difference to what a band can ring.
If method ringing is what makes your band tick, then others can learn how to call and conduct. Ask and encourage everyone – one of the lessons of the Women in Ringing project was that women are often overlooked for this role.
Alternatively, you can join forces with one or more local bands and form a ringing cluster either permanently or until you can rebuild your capability
Your branch or guild can organise training opportunities, but there are other ways of learning.

Some courses and workshops can be completed online and more will become available over the next months. This means they can be accessed before ringing resumes and any benefits immediately realised. Other courses, which have a physical component are being offered as small, local courses which people may find reassuring.
» List of courses and workshops
---
Group ringing, learning and teaching
Over the past few years, there has been a move towards group ringing, which can take many different forms, depending on the needs and aspirations of those taking part.
Look out for opportunities to ring, learn or teach with others as ringing resumes. In the past such alliances were often made out of necessity, when the number of ringers wasn't sufficient to man two towers. Nowadays, they are seen as leading edge – the group being big enough to run activities and grow in a way that they couldn't do individually.
Group ringing benefits everyone. Learners motivate and support each other when progress is slow. Organisers can play to their strengths. And everyone can cope better with changes in family and working life.
If your band really doesn't have enough ringers to continue, you could form a ringing cluster or hub with one or more neighbouring bands in order to keep both towers going.
» Ringing clusters – the what, the why, and the how
Motivating ringers
If you've been ringing online or on handbells, you might have one or more lockdown learners in your band – ringers who have progressed far beyond their tower bell ringing capabilities.
They might be disappointed when they return to the tower and find they can't ring anything like as well as they can online. Their transition back into the tower needs to be managed to prevent demotivation.
You might also find that some previously highly motivated ringers will return wanting to do less or stop certain ringing activities. They have enjoyed their time away from ringing and found other activities to fill their time. Activities they want to continue after ringing resumes. Some ringing teachers might be reluctant to start teaching again, if many of their learners don't return to ringing. All you can be is sensitive and understanding; help them enjoy the ringing they do want to do, and hopefully get them more involved as ringing evolves.
Are you a new Tower Captain?
Becoming a new Tower Captain can be daunting, particularly now when the long break from ringing has affected everyone's routines and motivation, and you can't just slot into the gap left by the previous incumbent. More positively, you do have time on your side. Time to do some research, work out your priorities and even get a bit of mentoring and training.
Reflect on practices that were inspiring, stimulating and well run. Which practices did you always look forward to going to? Such practices don't just happen, even if it might look like that. You can learn a lot from them and don't be afraid to ask for advice from those running them. You could even ask them to become your mentor.
For those wanting a bit of training, a Tower Management workshop is available. The development of an online version of this workshop is being explored which will introduce you to your new role in bite-sized chunks.
» I'm a new Tower Captain – help!

---
Where can you get help?
You're not alone – there will be others who are facing the same problems as you. We will be exploring how support and help can be given to tower captains with the Recovery Champions. In the meantime if you can't find an answer close to home, then social media might be able to help. There are various Facebook groups that are full of helpful, experienced people:
If you're new to social media, getting involved in groups such as these are a great reason to start using Facebook. You will need to create a Facebook account, but that doesn't mean you have to engage with the whole world. Make your privacy settings as tight as they can be and don't request to make friends or accept friend requests. You are in control.